Meeting Venue and Hotel
Houston
Houston, the fourth largest city in the U.S. and regarded as the Energy Capitol of the World, is a leader in technology, business, entertainment, and the arts. Home of NASA's Johnson Space Center and the world's largest concentration of medical professionals, the city is known for its cutting-edge research and technology development. It is also renowned for its superb arts and entertainment scene. Houston houses five major league sports teams, including the National League Champion Houston Astros. Our Museum District is home to 15 institutions, including the Museum of Fine arts, Houston, the sixth largest museum in the country, and the Houston Museum of Natural Science. Houston is only one of five U.S. cities with resident companies in the four disciplines of the performing arts. Download the Visitors Guide and stay a while!
The University of Houston
The University of Houston (UH) is a public doctoral/research university in Houston, Texas. The 560-acre campus is the flagship institution and the only doctoral degree-granting University in the UH System, which includes three other universities and two multi-institution teaching centers. Founded in 1927, the University serves more than 47,000 students in 12 academic colleges, the interdisciplinary Honors College and the Graduate College. UH is ranked second among national universities for Campus Ethnic Diversity by U.S. News and World Report, with over 130 countries represented. UH conducts research in each academic department and operates more than 40 campus research centers and institutes.
Meeting Venue
Elizabeth D. Rockwell Pavilion, MD Anderson Library Second floor
4333 University Drive, Houston, TX 77204, USA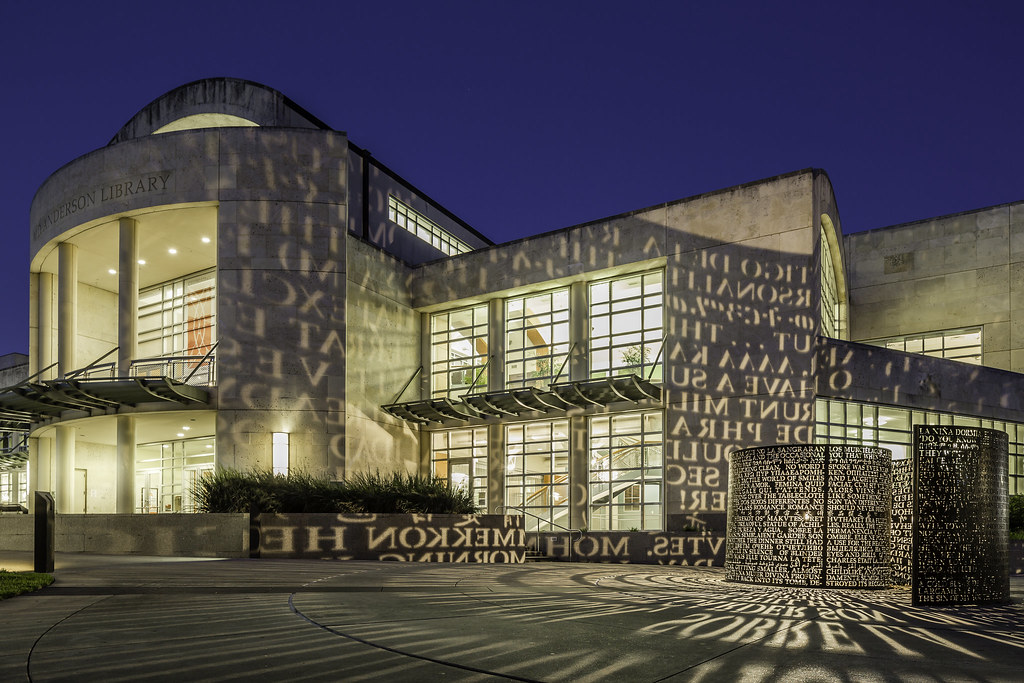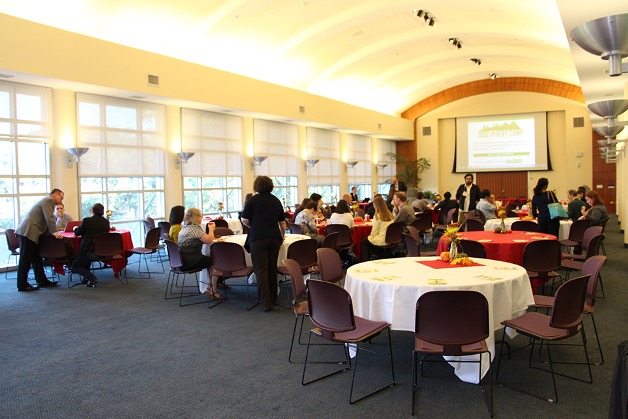 Hotel Reservation
To keep meeting costs as low as possible for attendees, we have blocked 60 rooms at the Hilton University of Houston at a discount rate. The Hilton is on campus and within walking distance of the meeting venue, and we will hold the welcome reception at the Hilton. We strongly encourage you to reserve a room as early as possible.
Hilton University of Houston
4450 University Drive, Houston, TX 77204, USA
Discount rate per night: $169 plus tax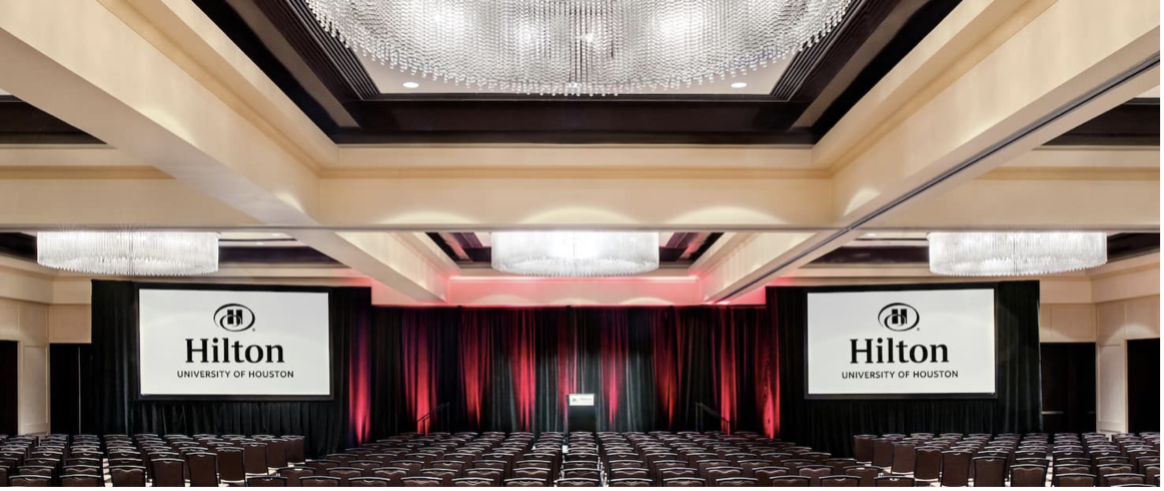 HOUSTON INFORMATION
AIRPORTS
https://www.fly2houston.com/  (Accessibility and Languages are available)
Information for George Bush Intercontinental Airport (IAH), ranked as Best U.S. Airport and 2nd Best in N. America at World Airport Awards in 2020, and William P. Hobby Airport (HOU), 1st Airport in North America to earn the 5-Star International Rating in 2022, are provided on this site. Maps, flight checks, international travel and immigration policies, real-time arrival and departures, parking and transportation, pick-up and drop-off, etc., are listed. Currency Exchange is available in both airports.
International Travel 
https://www.fly2houston.com/iah/international-travel
Passengers traveling into IAH on international flights will arrive at gates in either Terminal D or Terminal E. They will disembark and make their way through secure corridors and across the sky bridges to the adjoining Federal Inspection Services (FIS). They will clear Immigration and Passport Control, go downstairs, claim baggage, and clear customs. Information for Hobby Airport is accessible from the main website.
VISAS
Non-U.S. citizens need a visa to enter the United States to visit, work, live and connect (international transit). For more information on entry and visa requirements, please visit the U.S. Department of State. CCA 2023 and the University of Houston cannot assist in visa matters but can provide a letter of invitation. Participants are urged to apply as early as possible.
Contacts For More Information
U.S. Customs and Border Protection (U.S. Customs and Border Protection, referred to as CBP)
General Counseling Hotline: +1 877-227-5511
U.S. Customs and Immigration Services: +1 281-230-4600 (main number)
Houston Consular Corps: With nearly 90 different nations represented, Houston is home to the third-largest consular corps in the United States. https://www.houston.org/why-houston/consular-corps
LOCAL TRANSPORTATION
Houston Metro (buses) https://www.ridemetro.org/Pages/index.aspx
METRORail (download app: https://www.ridemetro.org/Pages/RideMETRO-App.aspx)
Fares: https://www.ridemetro.org/Pages/Fares.aspx
Uber, Lyft, Taxi
B-Cycle (bikes at kiosks in Museum District and downtown) Note that riders are strongly encouraged to bring their own helmets, which are not provided at kiosks. https://houston.bcycle.com/
HOUSTON HAPPENINGS
HOUSTON FIRST: Visit Houston – Events Calendar  https://www.visithoustontexas.com